Finish your school supply purchases in just a few minutes! School lists are THE answer.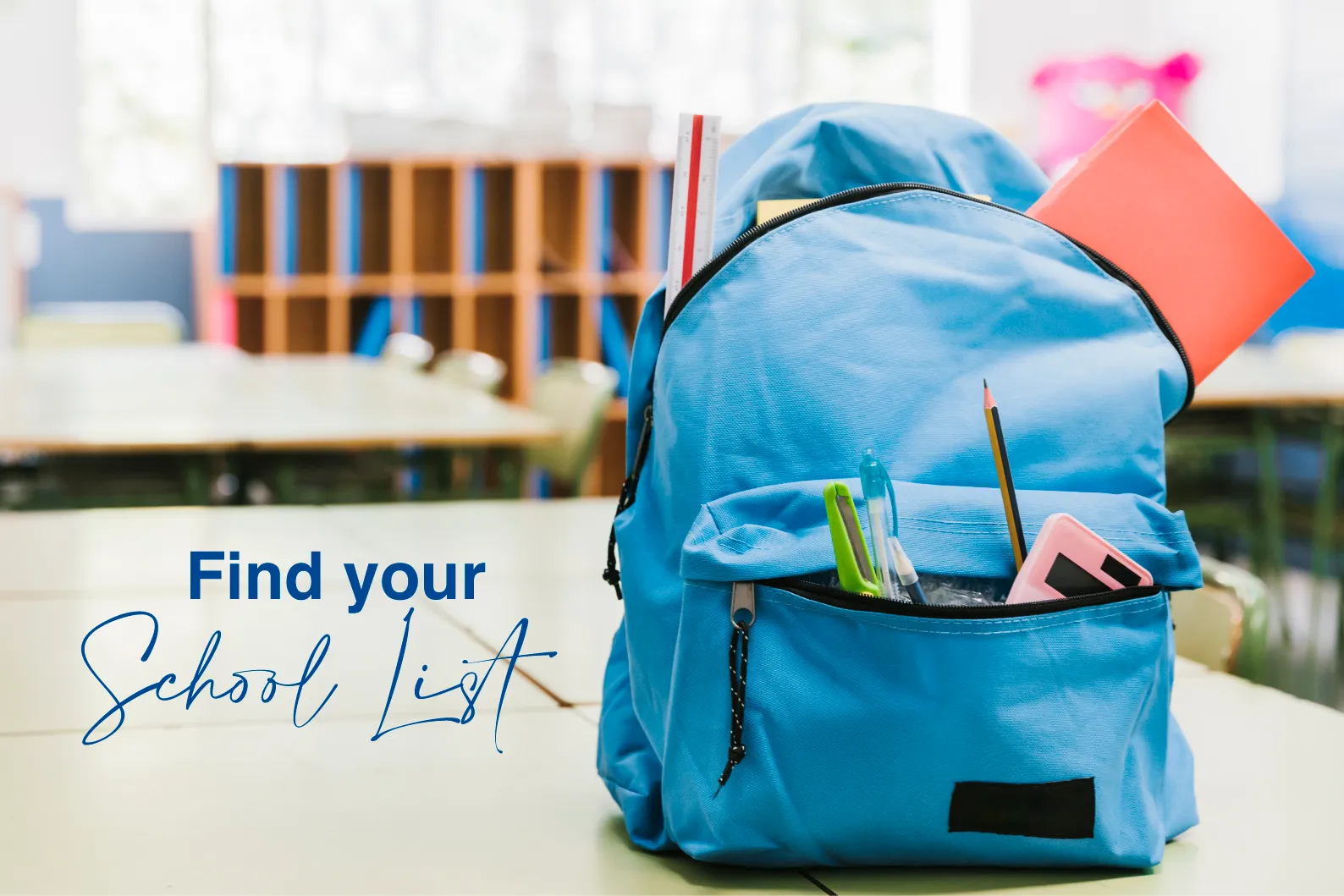 1. First, find your school. If you can't find it, you can send mail your list to us!
Start by heading to our website and looking for the blue button on the right which says:
'
FIND YOUR SCHOOL LIST
'.
Once you've clicked that, then you'll need to work through the drop-down menus: start by selecting your province, then choose your school from the list. If your school is on the list, you'll also be able to choose the grade. Then, just hit 'Go', and you will be redirected to the Office National outlet in your area. This is when you'll need to register to create a profile (if you haven't already) or sign into your existing profile. Then you'll need to put in your child's name. If they're in junior grade, you won't need to select subjects, but you will for kids in higher grades (just tick the boxes, and they'll be added to your cart).
Some schools will have indicated a minimum quantity, while others will have a recommended quantity: the good news, you can adjust these yourself! Then you just scroll to the bottom of the page, where you'll have a chance to add any special instructions. Hit the 'Click to pay' button, and you'll be sent to a page where you can finalise payment and delivery or collection details. You've just supported a local, privately-owned business AND you've saved yourself so much time and money for top quality products! Simple, right? If you can't find your school on our list (shame on them!), then head to the next step.
2. Search using the 'Back to school' tag.
If your school list isn't on Office National yet, you can still choose all the items your children will need and get them sent to you or collected into one easy package for pick up. Start by signing in on our website or by registering your profile (like in step one). Then, you simply type in the words 'Back to school' into the search bar, and viola, it will show you all of the school stationery options. You just pick the items you want, add them to your cart, and then get it all sent to you or collect it in one easy package. If you prefer to look through a catalogue, we can do that too: here's a link to the
2022 Back to School Catalogue.
You can choose all the items you want from there, put them into a list, and then send it to us; we'll organise the rest!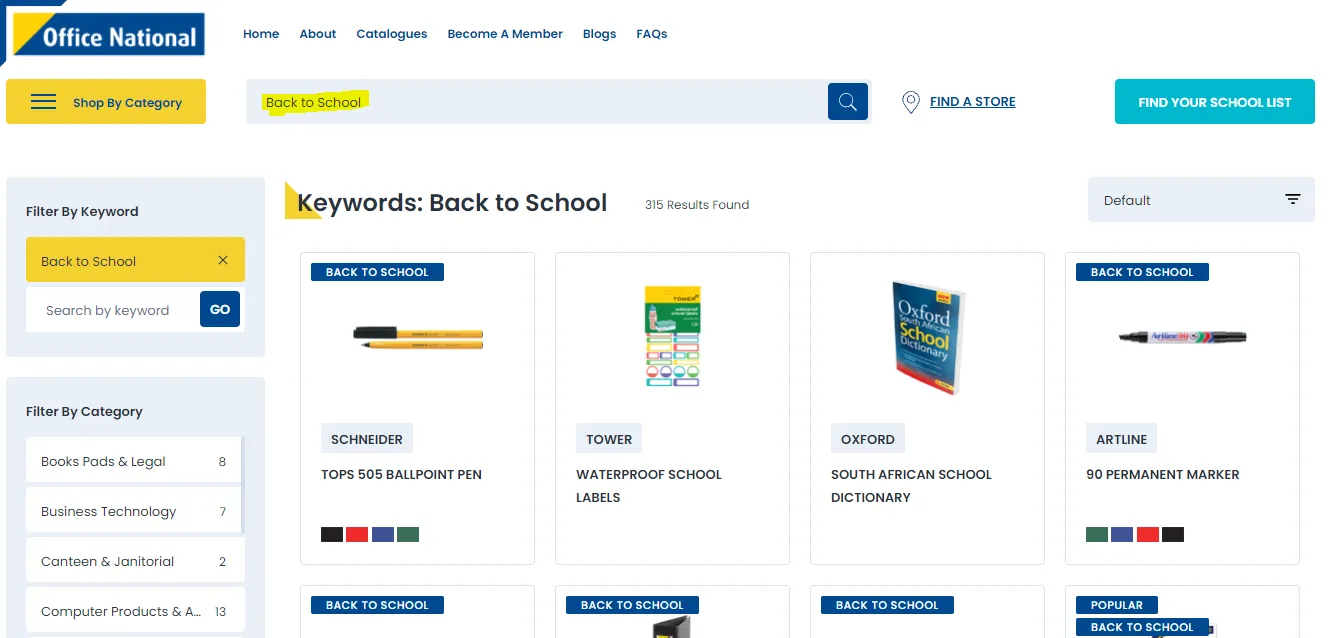 3. Send us a list, and we'll collect everything for you
If your school isn't on the list, and you don't want to use our 'Back to School' search function, then you can still do this the old-fashioned way. If you have a school stationery list that's been sent to you, or if you have created your own list (check out our
school catalogue
for inspiration and ideas), then all you need to do is mail it to your nearest Office National. To find one, simply hit the '
FIND A STORE
' button next to the search bar on our website. Then you can choose to 'Use my current location', and we will show you all the nearby options. Once you've made your choice, simply contact them by phone or email, and they will take care of the rest!

Let's be honest, doing the back-to-school supply run can be tricky, especially when you have more than one child or your school has a complicated list of supplies. The good news: we've got you covered, and our solutions can save you time, money, and lots of stress. They're super easy too: we've got three steps to follow, and we guarantee we can help, no matter what school it is or where it is. Here's how school lists, and Office National, can make going back to school easier, both for you and your kids!